Smart Strategies.
Tireless Execution.
Our
Work
---
Californians for Water Security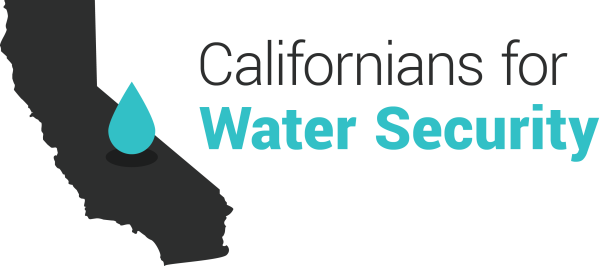 Background
Californians for Water Security (CWS) is a large coalition of residents, business leaders, labor, family farmers, local governments, water experts, public safety officials, taxpayer groups, environmentalists and others that have joined to mount a comprehensive, multi-year campaign in support of the plan to repair California's aging water distribution system, through implementation of the California WaterFix.
BCFS was retained in 2014 when it became evident that a political coalition was needed to help push this important project from planning to construction. While there was organizational support for California WaterFix throughout the state, many project supporters were more focused on negotiating project financing and implementation details. As a result, there lacked a coordinated and aggressive political campaign to help drive the project forward even as these details were being debated and negotiated.
BCFS formed CWS and pulled together a broad and diverse coalition to push the political effort forward even as negotiations continued. As the campaign manager for this effort, BCFS was responsible for campaign strategy and tactical implementation. The coalition has been waging an active advertising, grassroots lobbying, social media and public advocacy campaign to support this important project to fix our aging water distribution infrastructure and improve water reliability, quality and security throughout the state.
Accomplishments
While a lot of work is yet to be done, Californians for Water Security has made great progress providing political support to move this project forward. In a little over a year, the coalition has:
Overseen extensive public opinion research to gauge voter opinions and support, as well as to help guide public communications in support of the project.
Recast the public narrative and messaging to better describe the project in terms average voters connect with, and to more closely align with the public's strong support of improving our aging water infrastructure to protect water security for homes, farms and businesses. Formerly, the project was being discussed in bureaucratic terms like "Bay Delta Conservation Project" that didn't connect with the voters or adequately describe the project's many benefits.
Grown to more than 160 respected organizations representing labor unions, businesses, family farmers, local governments, water experts, public safety and taxpayer groups that are actively supporting the project.
Built a grassroots coalition of more than 16,000 citizen activists who are highly engaged in grassroots, social media and other public advocacy tactics, including sending in more than 12,000 letters in support of CA WaterFix during the public comment process.
Built a social media army that includes 19,000 Facebook and 30,000+ Twitter followers that are actively posting content, signing petitions and communicating their support for the California WaterFix.
Waged an aggressive television, radio, print and online advertising campaign targeting key opinion leaders that has reached more than 32,000,000 impressions in just over six months.
Built a bilingual, user-friendly website that has attracted more than 97,000 unique visitors.
Engaged aggressively with the media, resulting in dozens of opinion editorials, news articles and positive editorials in support of the project.
Activated coalition members numerous times to communicate with legislators to oppose bills that would have delayed the project and increased project costs.
Advocated locally to urge local water agencies to formally join in support and financing of the project.
BCFS will continue to manage this coalition effort in an attempt to get the California WaterFix built to protect California's water security.