Smart Strategies.
Tireless Execution.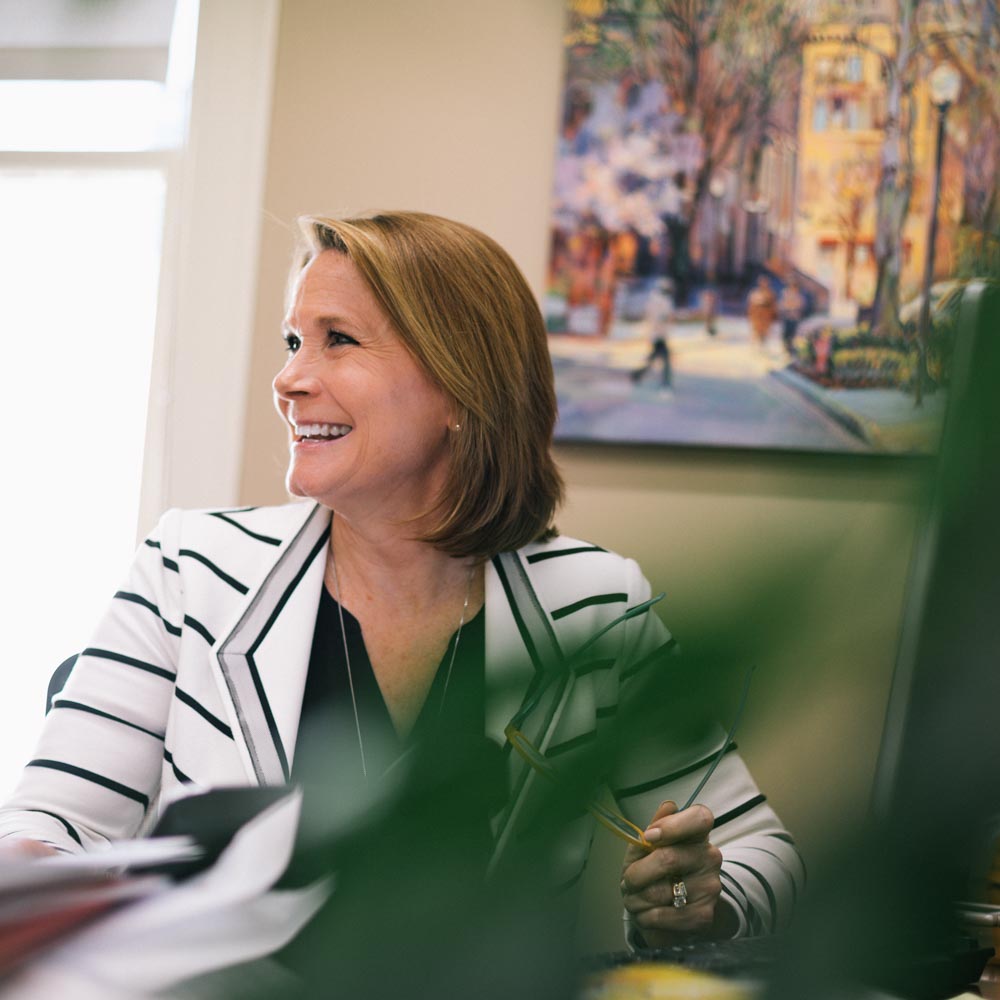 Gwyn Bicker
Partner
---
Gwyn has been helping clients achieve their strategic communications, issue advocacy and ballot campaign objectives for nearly 30 years. She has managed numerous statewide legislative and ballot campaigns and counseled several CEOs, senior corporate communications and government relations executives on a wide range of issues including energy, land use, labor relations, health care, education, insurance reform, water policy, finance as well as environmental and legal reform.
Prior to forming the firm, Gwyn was tapped to open and establish a Sacramento public affairs office for Burson-Marsteller, a global public relations firm. During her nine-year tenure there, Gwyn established BM as the premier go-to firm for issue advocacy, earned media and grassroots outreach for statewide ballot campaigns in California. Gwyn previously worked at Stoorza, Ziegaus & Metzger, a Sacramento based public affairs and campaign firm and prior to entering the consulting world she worked as a Public Information Officer for the Federal Liaison at the California Department of Education.
When not working, Gwyn loves spending time with her family or cheering on the Sacramento Kings and San Francisco 49ers. Gwyn graduated from UC Davis with a Major in Communications with emphasis on Political Science. She is married, has two grown sons and lives in Loomis, CA.