Smart Strategies.
Tireless Execution.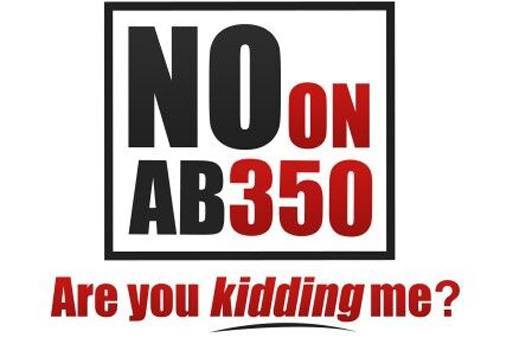 Summary
Orange County Assemblyman Jose Solorio introduced AB 350 in 2011, a far-reaching proposal that would have taken away a basic employer right of choosing who works for them. Specifically, AB 350 sought to mandate that whenever a janitorial company, security guard company, food-service company or other building service company won a new contract, it would be required to hire the employees of the previous, now-ousted company. By mandating who a business must hire – even if it came at the expense of their current workforce – AB 350 would have represented an extreme government intrusion into the private sector, and it would have hobbled the competitiveness of many service contractors. Despite aggressive lobbying by BOMA California and the California Chamber, the bill sailed through the Assembly in summer 2011 with little, if any, Democratic opposition. Like so many of the anti-business, anti-jobs legislation in California in 2011, AB 350 appeared to be on a fast track to approval.
The Campaign
BOMA California's Executive Committee was determined to fight this bill and make a stand on the Senate Floor. In early summer, BOMA California brought on BCFS to help elevate public awareness and third-party opposition to the legislation. BCFS replaced technical and arcane policy terms with layman themes and launched an aggressive campaign to highlight the bill's flaws. The coalition used the summer legislative recess to organize and to reframe the issue as an outrageous power grab, an infringement on employers' rights to manage their own workforce, and a vast over-reach by legislators who should be focused on other state priorities.
ARE YOU KIDDING ME
In order to break through the clutter of literally hundreds of bad, anti-business bills moving through the legislature, we knew we had to creatively package AB 350's flaws in order to gain attention. First, BCFS developed a slogan – Are You Kidding Me? – and developed a website (www.AB350AreYouKiddingMe.com) and collaterals to push the theme. The coalition purchased banner advertisements with prominent placement on key California political blogs and websites to help raise awareness.
Earned Media
BCFS also engaged in aggressive outreach to editorial boards to urge them to weigh in on the legislation. Despite hundreds of bills that were anti-business, the coalition was able to get the media to focus on AB 350 in mass. Over the course of a few weeks, 21 newspaper editorials came out in formal opposition to the bill, calling it "perverse," "unfair" and "just plain wrong". This wide-spread opposition to AB 350 by leading newspaper editorials helped frame this issue in the minds of legislators as a bad bill.
Third-Party Outreach
The coalition also expanded outreach to recruit opposition from a broad spectrum of businesses, chambers, and others. In all, more than 150 organizations formally opposed the legislation in just four weeks. The coalition was an instrumental part of the lobbying success, with local organizations making calls, writing letters, and lobbying their local legislators.
Aggressive Lobbying
When the legislature returned from summer recess, direct lobbying ensued. With the lobbyists constantly assessing votes and the political winds, BCFS worked to deliver daily flyers to legislators and to engage the coalition at key junctures including the final two days of session during which coalition members made direct calls to senators urging their "no" vote on AB 350. All of the efforts culminated on the final two days of the legislative session. The bill was brought to a vote on the Senate Floor an unprecedented seven times over two days. But it failed to receive a majority in the Senate each and every time, including at 12:59 a.m. when the bill officially died in one of the final acts of the year's legislative session.
Conclusion
No on AB 350 Campaign By the Numbers
No on 350 Editorials: 21
Coalition Members: 153
Total banner ad impressions: 293,039,979
Total votes on Senate Floor: 17 ayes – 18 noes (21 needed to pass)