Smart Strategies.
Tireless Execution.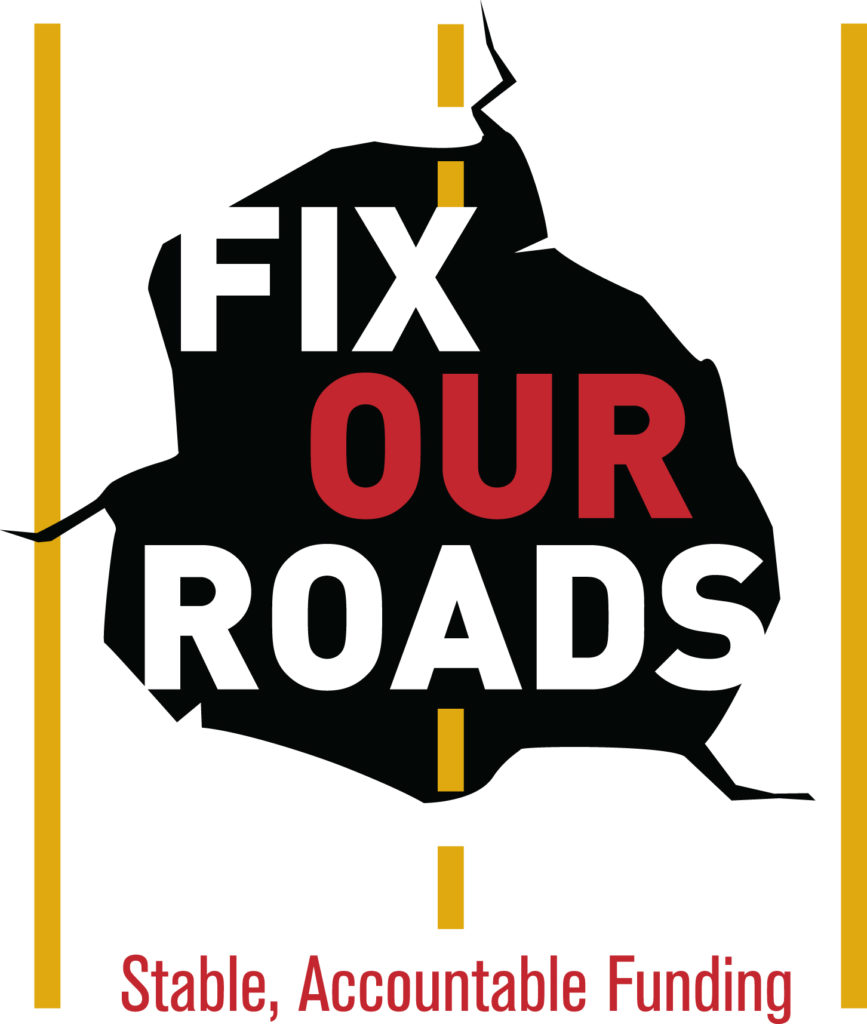 Background
In 2015, the California Alliance for Jobs, League of California Cities and California State Association of Counties formed a coalition to pass new funding for California transportation infrastructure. After years of neglect and underfunding, California was seeing a growing backlog of billions of dollars needed to fix and maintain roads, bridges and highways.
BCFS was hired in 2015 to oversee general strategy, to build a coalition supportive of new transportation funding, and to wage a grassroots, earned media, digital, social media and advertising campaign. Over two years, BCFS helped lead the "Fix Our Roads" (FOR) coalition that included more than 250 local government, labor, transportation, business and other organizations.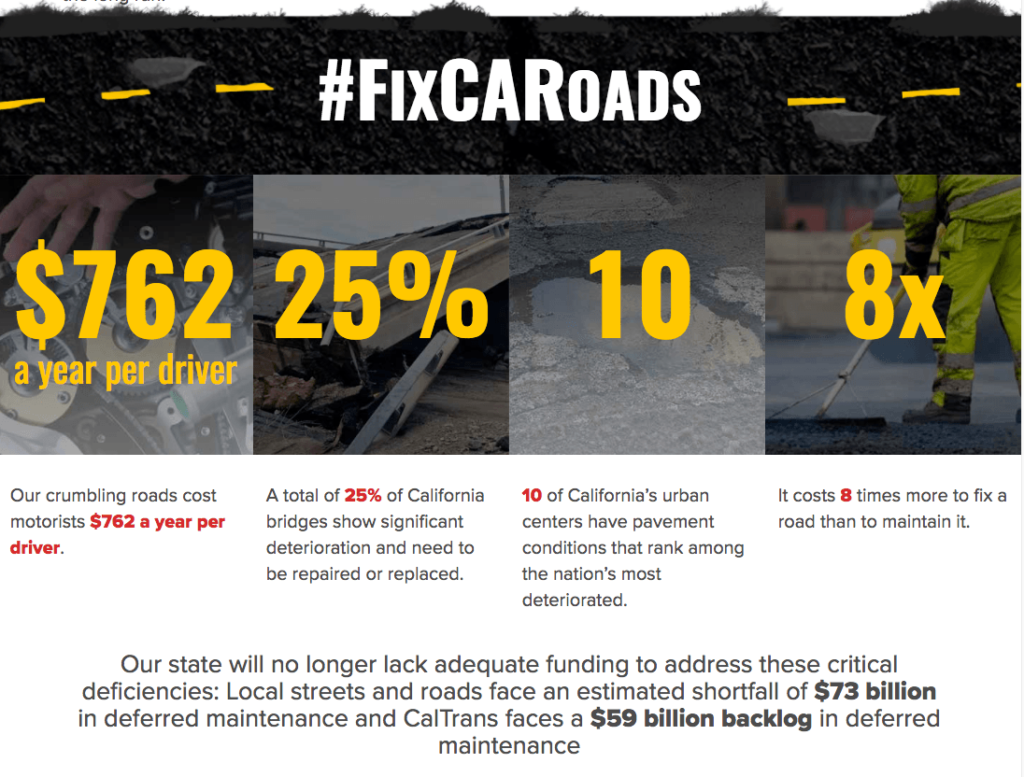 Passing a transportation funding measure proved to be difficult given the requirement that new taxes receive 2/3 vote by the Legislature. After the Special Session on Transportation called by Governor Brown failed to produce a bill, Governor Brown and legislative leadership made public commitments to pass a transportation funding package early in 2017.
The coalition began a major push behind Senate Bill 1 (Beall), which will generate more than $5 billion in new revenues annually split equally between state and local roads. The measure included strong accountability provisions to ensure the funds would be spent efficiently and only on road repairs. Additionally, the coalition pushed for state constitutional amendment to prevent the new revenues from being diverted away from transportation uses.
Over the course of the first three months of 2017, BCFS helped lead the FOR coalition in an intense, full-scale grassroots, public affairs, social, digital, TV and radio campaign, pressing the urgency and running localized mini campaigns intended to persuade legislators at the district level. Efforts included in-district meetings with legislators, eleven press conferences (including several featuring Governor Brown and legislative leaders), large-scale rallies on the capitol steps, op-eds, a digital and social media push, and a seven-figure television and radio advertising campaign that specifically called out legislators within their districts.
Outcome
SB 1 and ACA 5 passed both the Senate and Assembly on April 6, 2017 authorizing the largest investment in transportation infrastructure in California history.
Key Accomplishments
Built a coalition of more than 250 organizations, cities and local elected officials in support of SB 1 and ACA 5
Generated 17 editorials in support of the transportation funding package
Placed opinion editorials in dozens of major California newspapers
Ran a digital campaign targeted at Capitol insiders and legislators
Developed and placed targeted television ads calling on legislators by name to support the funding deal
Ran English and Spanish radio ads championing the legislative deal
Oversaw a digital petition campaign, collecting thousands of letters sent to targeted legislators
Held eleven press conferences and rallies featuring local elected officials, business leaders and local labor union representatives, garnering highly-visible, local media coverage in every media market
Coordinated in-district meetings with state legislators and local coalition members and elected officials from the district
Sent in numerous coalition letters to legislators in support of SB 1 and previous bills, from both in-district and statewide organizations and elected officials
Engaged Fix Our Roads coalition members in a paid and organic digital and social grassroots campaign that resulted in hundreds of letters to legislators, hundreds of tweets naming legislators and promoting the #FixCARoads and #RoadRage hashtags
Recruited hundreds of active Fix Our Roads coalition followers on Facebook and Twitter