Smart Strategies.
Tireless Execution.
Our
Work
---
CEQA Working Group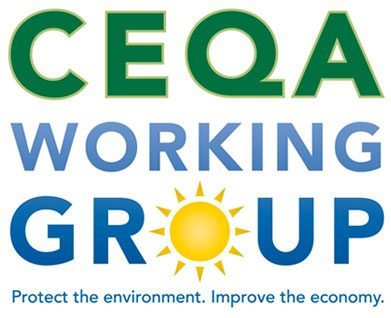 Background
The California Environmental Quality Act (CEQA) was signed into law in 1974 as the landmark environmental protection law in the country. However, more than 40 years later the law has not been modernized to account for the hundreds of environmental laws passed since. Over the decades, CEQA has become the tool of choice for anonymous groups to halt or indefinitely stop needed renewable energy, housing, public transit, infill, and other crucial projects throughout California, often for reasons that have nothing to do with the environment. BCFS was hired in 2012 to build a broad coalition called the CEQA Working Group, and to manage a public affairs, grassroots and earned media campaign to highlight the need to modernize CEQA.
Accomplishments
Through the concerted efforts of our coalition, there is now widespread recognition of the abuses of CEQA and the need for modernization. While the ultimate goal to pass comprehensive CEQA reform hasn't been met yet, BCFS' efforts have been successful in many other fronts.
In the past three years, we have:
Built a broad coalition of more than 85 groups representing local government, affordable housing, schools, clean tech, agriculture, transportation/transit and businesses that have actively engaged on the grassroots and communications front.
Generated more than 70 editorials from newspapers throughout the state calling for CEQA reform.
Created widespread media coverage on CEQA abuses and the efforts to reform CEQA through the legislature.
Placed dozens of opinion editorials in major newspapers statewide on behalf of CEQA Working Group members.
Researched and produced nearly two dozen CEQA abuse case studies representing various types of projects throughout California that have been widely published and reported in the press.
Logged in hundreds of calls and letters to legislators from coalition partners reinforcing the need for meaningful CEQA reform.
Organized dozens of in-district and Capitol meetings between legislators and our coalition partners reinforcing real-life examples of CEQA misuse and the need for reform.
Defeated bad legislation that would have increased CEQA roadblocks and delays.
Coordinated five CEQA Tours in regions throughout California- including the Bay Area, Central Valley, Los Angeles and Orange County. These tours showcased real examples of CEQA abuse and were well attended by legislators, press and third party stakeholders.
Worked with economists and others to develop studies that quantified the negative impacts of CEQA abuses on jobs, smart growth, affordable housing and other areas in California.
Maintained an active role on social media for the Working Group, growing followers that include legislative leaders, press corps and other key figures in California.
The CEQA Working Group coalition continues to push for meaningful and comprehensive reform of CEQA, and BCFS supports and maintains these efforts.